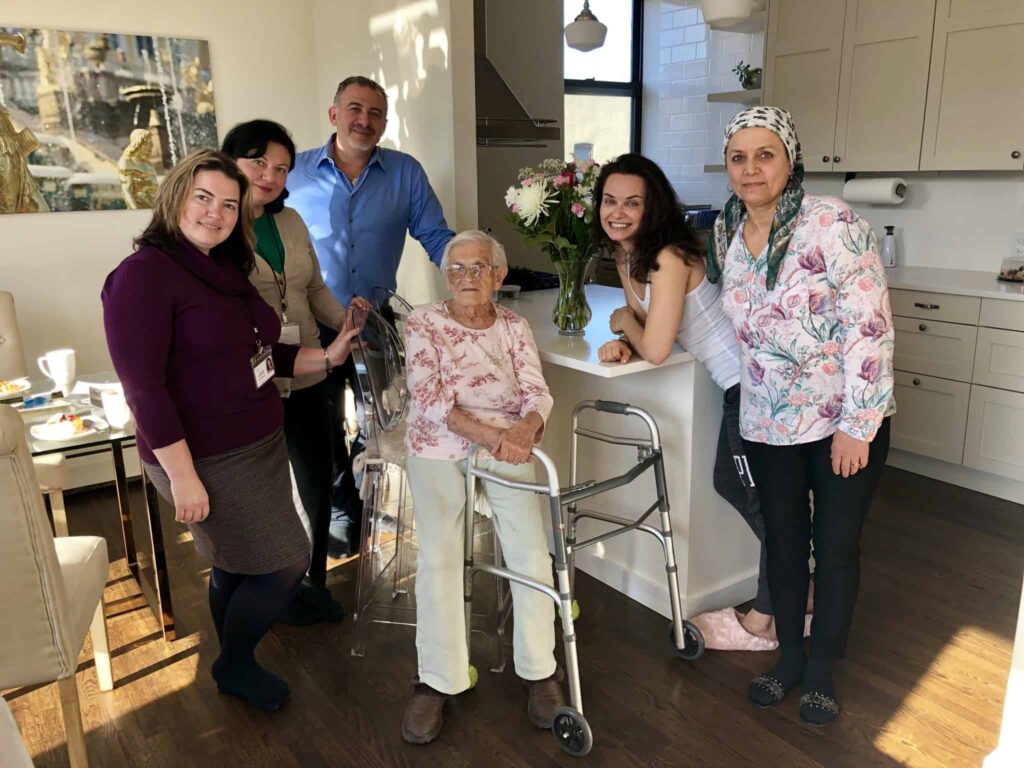 This Friday, December 7th, 2018 was very special for All Heart Homecare Agency. Our team visited one of our dearest clients, Yevgenya V., to celebrate her 100th Birthday.
Born in 1918 in St. Petersburg, Russia in shoemaker's family, Yevgenya survived World War II while serving in battle for 3 years. She moved to California with her family when she was 70 years old. Now she lives with her granddaughter, Polina, here in New York. It has been a great honor to visit Yevgenya's charming home and share this happy occasion with her and her family. We wish her many more years of good health, overwhelming happiness, and perfect peace of mind.
Happy 100th birthday, Yevgenya!