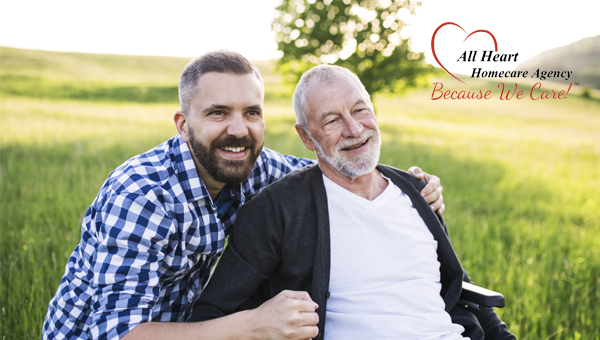 Father's Day is the perfect time to show the father or grandfather that you're caring for some appreciation. And what better way to do it than by giving a gift?
Gifts don't always have to come in colorful boxes and with brilliantly-colored bows. In fact, there are plenty of ways to give gifts that don't break the bank.
If you're looking for the best gift to give to the senior father or grandfather in your care, look no further. We've got a list for seniors of all kinds.
1) Give the Gift of your Time
When you're caring for a senior, it can be easy to make time to spend together. Even if you're an amazing caretaker, you may be stressed juggling your life and your senior's care.
But if you don't want to give a physical object, give the gift of your time. This might mean setting aside your daily schedule and sitting quietly with them for a few hours, listening to their favorite music, or taking them for a walk in the park.
Anything that introduces variety into your senior's life and involves you spending time with them is a suitable gift for father's day.
2) Personalized Pillow
Surprise the loved one in your care with a personalized pillow! You can either take one of their old favorite shirts and sew stuffing inside of it, or approach a screen-printing company about printing a picture of family members on a pillow.
Just be sure that the thread is secure and the material is tough, so that the pillow can withstand a lot of interaction.
3) Comfort Picks
The senior in your care would appreciate some comfortable items, too. Pick out a new, plush robe that can keep them warm against drafts, or choose a pair of comfortable, non-slip slippers for wearing around the house.
You can also choose gifts that they can enjoy at home. Think novels or books on a topic they're interested in, audio-books, history documentaries, or movies they might enjoy.
They might also appreciate a heating pad for their neck and shoulders to aid against stiffness, too. Anything that makes everyday life more cozy — and is also safe for them — makes a great gift.
Choosing a gift for the father or grandfather in your care doesn't have to be hard. Just be sure to get something thoughtful, that improves their quality of life, and is safe for seniors to use, and they'll be grateful for it.