"Only by giving are you able to receive more than you already have"– Jim Rohn
Jim Rohn couldn't have said it any better himself. When we give to others, we receive even more. The act of giving is so powerful that it quite literally can change someone's life. It opens the door for more blessings in personal lives, and we are a personal testament to that!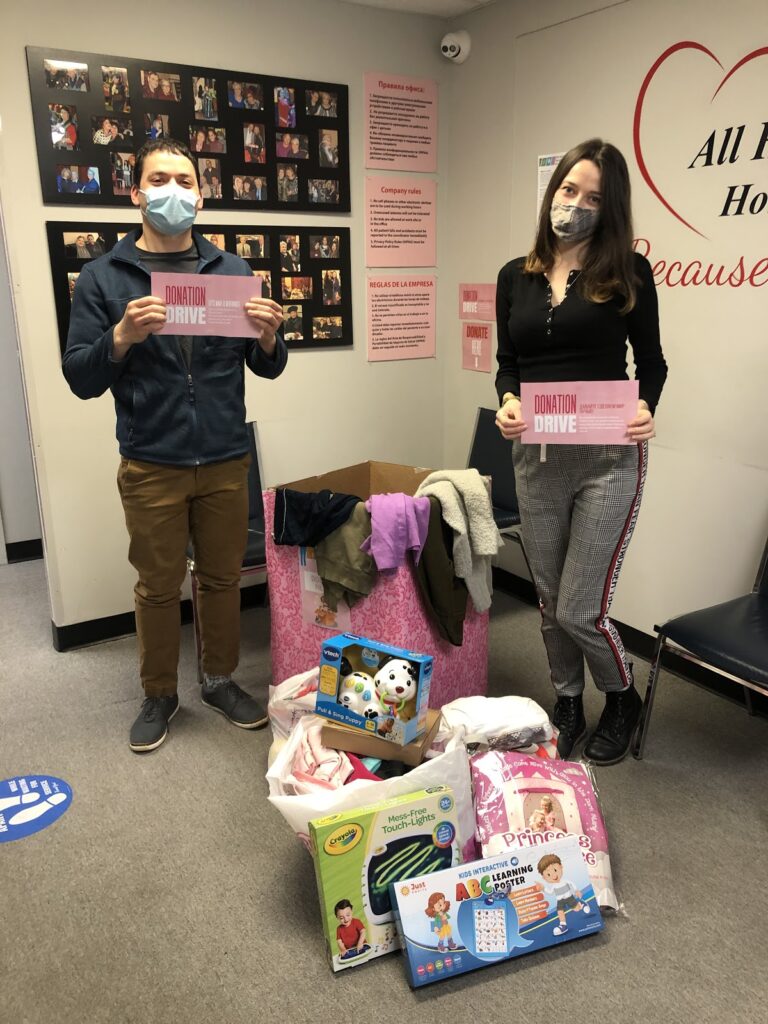 This past month, we donated to the Chesed Center, a nonprofit organization that supports those in need, and the outcome was excellent! So many caregivers and staff brought in something that they can give to this organization, and we are so grateful that we alone can make such an impact in other people's lives with this simple gesture.
Thank you to all those who came to the office to donate, we couldn't be more appreciative of your hearts! You are an inspiration, and we are ecstatic to have such generous people on our team.
If you are looking to join a team that truly cares about others, look no further than joining ours! Be sure to contact us at 888-388-8989 or send us a message at online@allheartcare.com for more information.