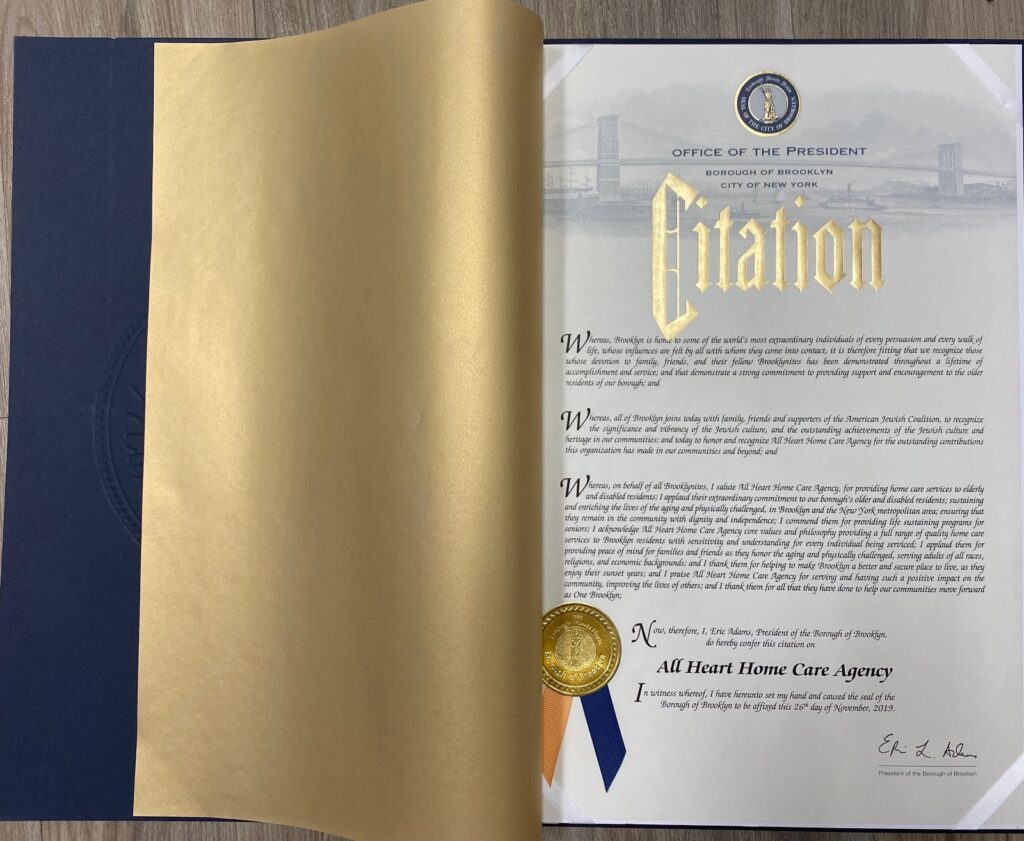 All Heart Homecare has been honored by Brooklyn's Borough President Eric Adams for the enormous contribution to the community, culture, and education.
"Brooklyn's Community Businesses show that the business of making our borough great can truly be a community affair," said Borough President Adams. "I am excited to celebrate companies big and small, old and new, which are giving back to the borough through their daily operations or other charitable acts".
What's being written in the Citation for All Heart Homecare Agency by Brooklyn's Borough President Eric Adams:
"On behalf of all Brooklynites, I salute All Heart Homecare Agency for providing home care services to elderly and disabled residents; I applaud their extraordinary commitment to our borough's older and disabled residents; sustaining and enriching the lives of the aging and physically challenged in Brooklyn and New York Metropolitan area; ensuring that they remain in the community with dignity and independence…and I thank them for helping to make Brooklyn a better and secure place to live as they enjoy their sunset years"
Dear employees, it's your reward! It would have never happened without your exceptional work and dedication! Thank you all!