The U.S. Centers for Disease Control and Prevention launched a "coronavirus self-checker" bot named Clara in partnership with Microsoft.
As the demand for coronavirus testing is growing, the bot is acting as a triage for the US healthcare providers. The bot is asking a series of questions about your symptoms to establish the level of illness, and then recommends what you need to do next – call 911 immediately or stay at home and contact your health care provider.
The CDC says its bot is to help users make decisions about seeking appropriate medical care and "is not intended for the diagnosis or treatment of disease or other conditions, including COVID-19."
How to use the Coronavirus Self-Checker?
When you are on the page, click this "Coronavirus Self-Checker" button at the top of the page:

After clicking, you will see a pop-up window on the right side of your screen. Press "I agree" to move on: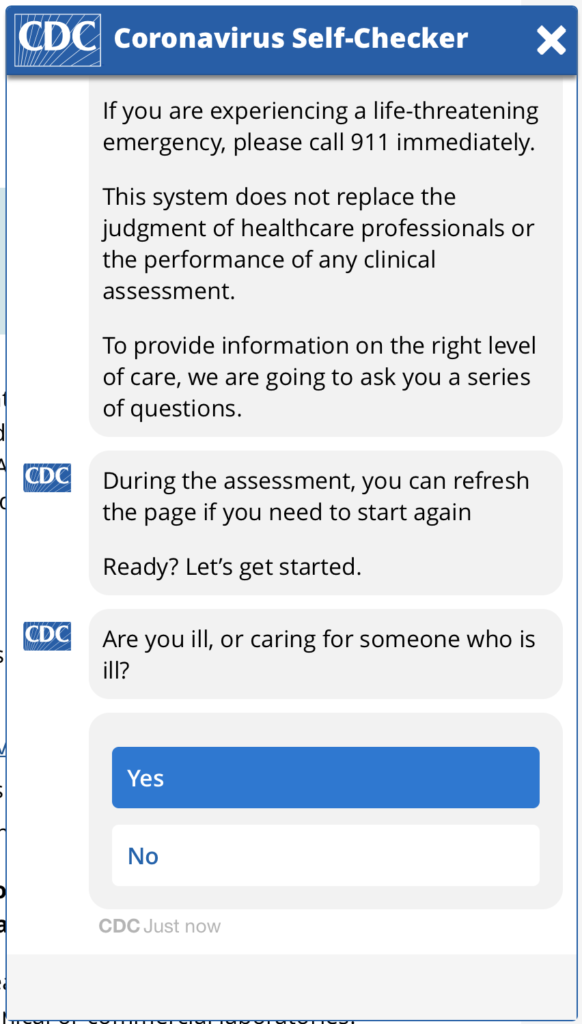 Then, Clara will ask you whether you are sick or caring for someone who is, your location, gender and age: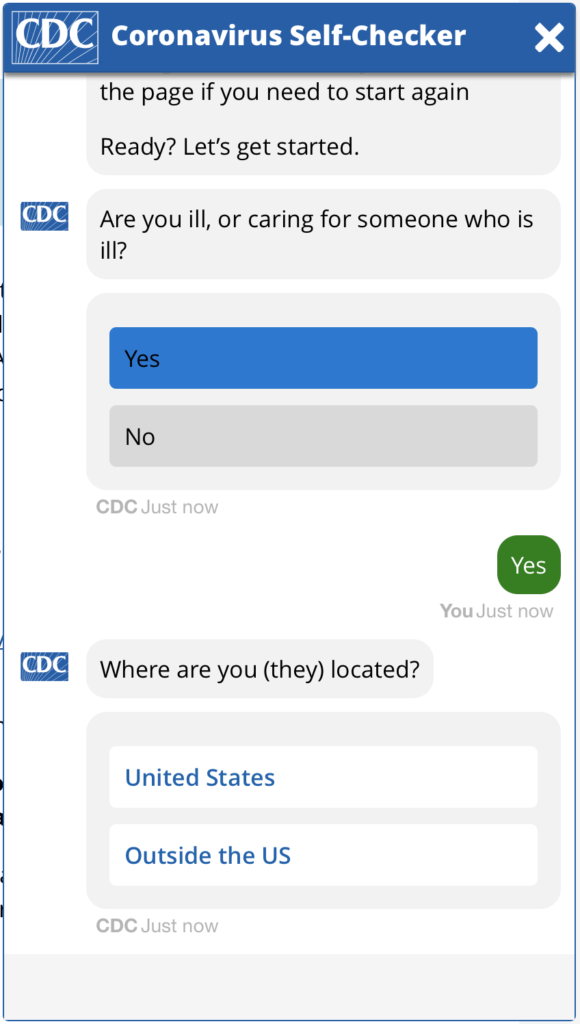 After gathering general information, Clara will start asking detailed questions about your symptoms. Just choose the answers that reflect your condition: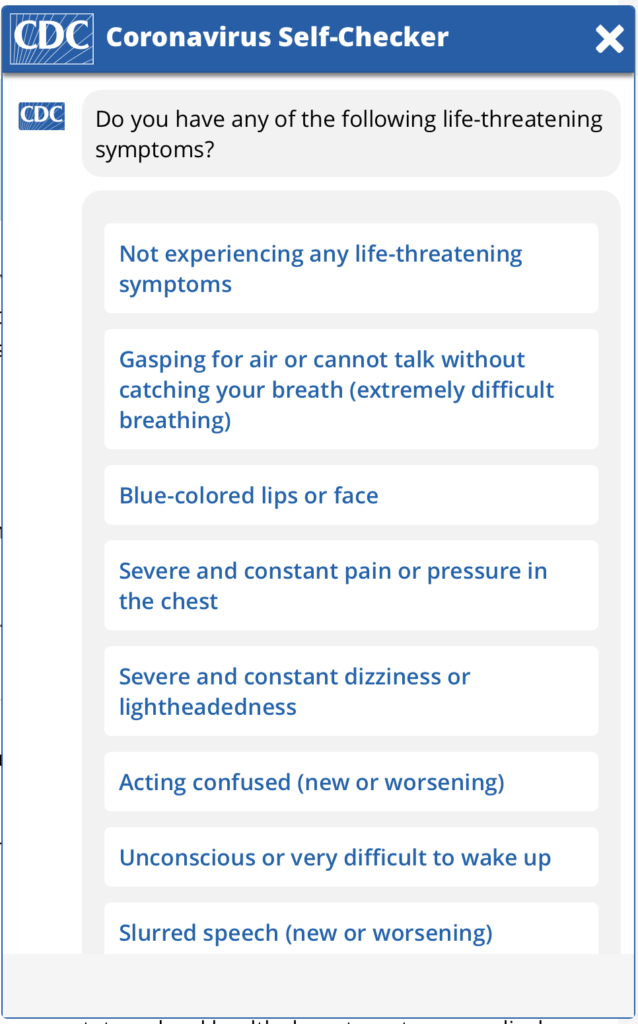 At the end of this conversation, the system will give recommendations of what you should do next.
Wash your hands and stay Safe!