We're excited to announce All Heart Homecare Agency has been named on the Crain's 2019 100 Best Places to Work in New York City list.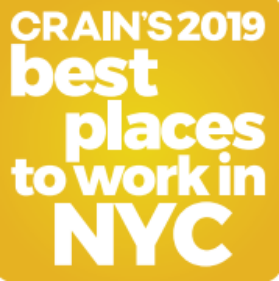 Crain's put together in partnership with Best Companies Group, the feature involved surveys of more than 20,000 employees working in the five boroughs. Respondents answered a confidential survey covering topics such as working conditions, benefits, and corporate culture. The results were evaluated alongside responses from a separate survey of employers. Once the surveys were delivered, the Best Companies Group's workplace assessment experts determined the qualifying companies, sorted them by the size of their local workforce and ranked them from the top rating on down.
"Our team is our main value, that's why we take huge efforts to ensure we're providing our employees with the best environment and conditions," said Albert Finkelshteyn, VP at All Heart. "We aim to create the best work conditions for employees to feel recognized and appreciated".

Check out the list of the best companies 2019: https://www.crainsnewyork.com/best-places-work/introducing-crains-100-best-places-work-2019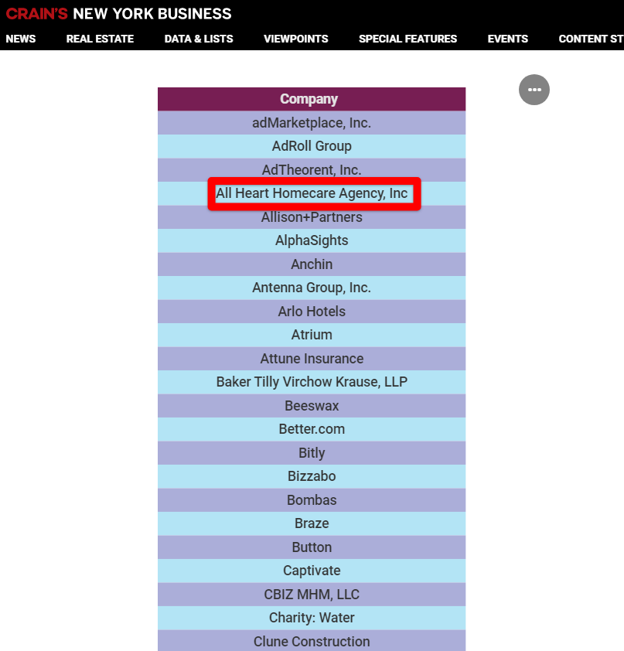 The final ranking of the 100 firms will be announced in December.
Are you interested in joining one of the best teams to work for in NYC? See our full list of job openings here: https://www.allheartcare.com/home-care-careers/