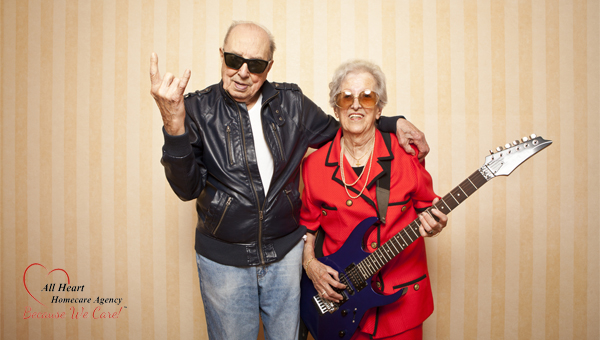 Seniors love to have fun, too! Their day can be "made" by introducing a new game or activity. Even if your senior has limited mobility, there are plenty of options out there for a good time!
Read on to discover some of favorite senior activities which you can use in your work.
1) Jigsaw Puzzles
Jigsaw puzzles are a great way to keep your senior's mind sharp and active while allowing them the opportunity to work on a project over a period of time. Gradually completing a puzzle allows for a simple, cheap activity to fill many hours with fun.
Of course, to make this experience even better, you can choose a jigsaw that features a scene which may be of interest to your senior. You can also choose difficulty based on the mobility of their hands, how active they are and how skilled you are at choosing puzzles. From 100-piece sets to 1,000-piece sets, puzzles are a great way to engage your senior.
2) Art
Art can take many different forms. Seniors can enjoy finger painting with non-toxic paints, crafting bowls from clay, or having a crafting session. You can cater your art activity to the activity level of your senior. For example, a more active, lucid senior could enjoy painting a floral scene, while someone else might prefer crinkling up craft paper.
It can be fun to explore the many different opportunities you have to create something together. By staying open-minded, you'd be surprised what you can create.
3) Gardening
Take part in the great outdoors by gardening together! Help your senior choose some new plants from the nursery, then get your own hands dirty. Have the senior hand you the tools you need if they're not able to get down there with you. Together, you can create a beautiful scene.
4) Music
Music lowers blood-pressure and raises enjoyment levels. Have your senior tell you their favorite songs, then imagine their surprise after you pull them up via YouTube. Having a great time singing and laughing together is a great way to honor old memories and make new ones.
So, try these activities for seniors in your job and make your patients happier!
AllHeart Homecare Agency is one of the best health care agencies because we care about all our patients!