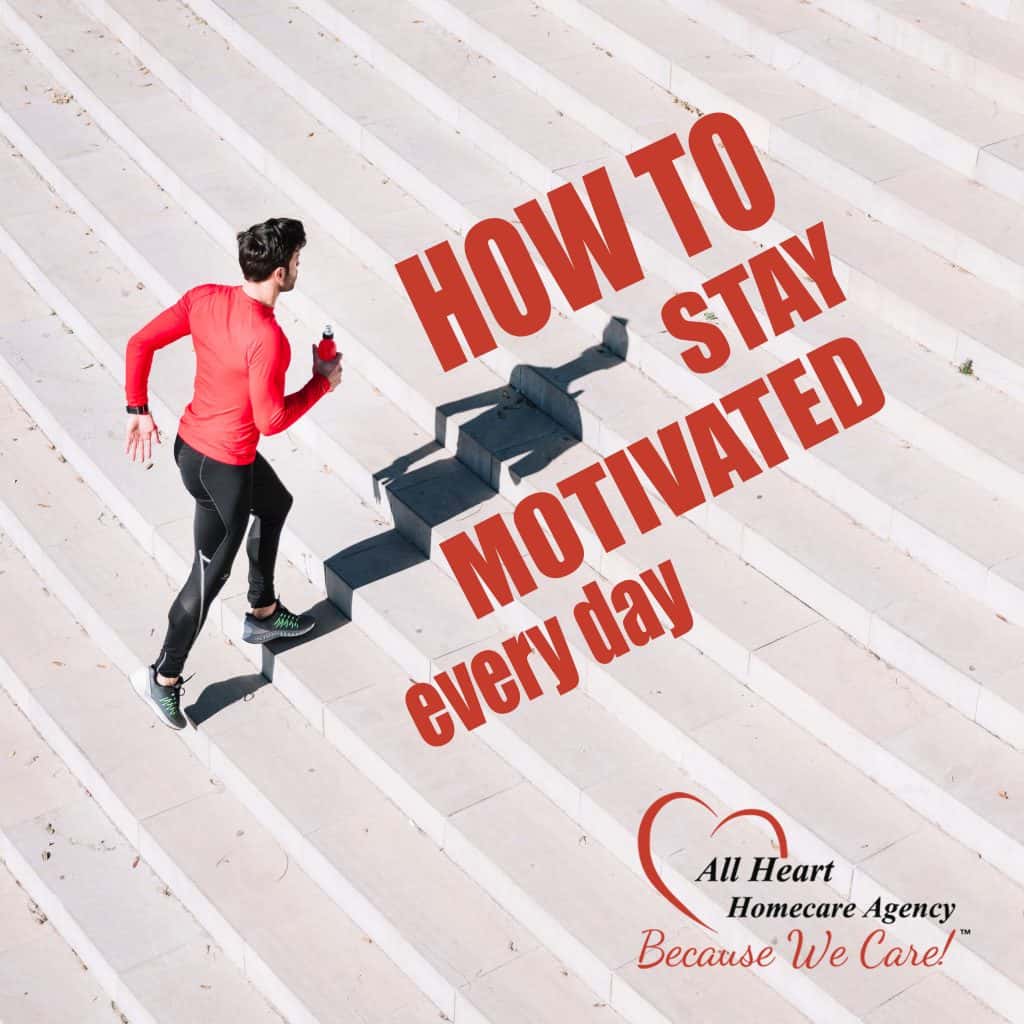 We all need some motivation in our lives to help us get a jumpstart on our day. Looking forward to the start of a new day can help with achieving your goals – both short term and long term. If you are in search of ideas on how to stay motivated, look no further! Here are a few tips on how to get that energy flowing from start to finish.
Take A Breath
We are always on the move and our bodies will require some downtime to recover from all the rigorous activities. Taking a break every so often is required to allow for rejuvenation of both body and mind. Listen to good music, enjoy a cup of coffee, meditate, and come back refreshed.
Break It Down
We all have ambitions and goals that can sometimes be a bit overwhelming, especially if we choose to take on a whale of a task in a limited amount of time. Break down the bigger task into smaller ones. Cut down on the items on your list and work realistically. Do not be too belligerent.
Start Small And Work Your Way Up
Set a goal and achieve it. That should be your everyday mantra. Set small tasks to help achieve the big ones. This will help keep you motivated especially having seen progress with the small tasks. You will then feel capable of taking on the big ones.
Commit
Do not falter in the event that one objective has not been achieved. Instead, choose to look at what has been done and what can be done to complete the rest. It can take a while but remember, do not give up just yet! This is only the beginning and the end will be much better.
Prioritize
Set a goal, create a timeline and work to achieve it in the allocated time. Distractions can come easy but be sure to focus on the task at hand. Once accomplished, you will be proud of yourself for having achieved your goal. Be sure to commend yourself for prioritizing and not allowing yourself to get easily sidetracked.
Celebrate The Victories
Bask in your success for a minute. This allows you to stay motivated having seen what you can do once you set your mind to it. Do not let anyone bog you down for celebrating a win, no matter how small it is! You did it and for that, you deserve some good cheer.
Admit Failure Is A Part Of The Process
We cannot always be perfect. Sometimes we falter, sometimes we fall. What matters is how we handle ourselves. "It's not how many times you get knocked down that count, it's how many times you get back up." – George A. Custer. Getting back up requires a lot of energy and courage. Be bold and share your misstep with someone who understands and can help you work through your emotions.
Be Kind
Making comparisons can end up being a very cruel game. Be kind to yourself and allow yourself to achieve your objectives in your own time and at your own pace. Do not be dissuaded and instead take a small step in the right direction.