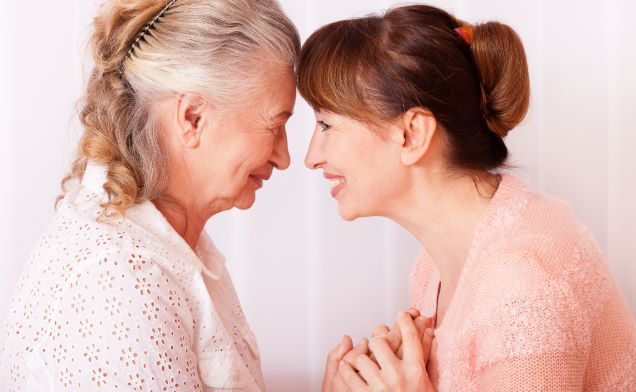 With the new year upon us, many aspire for a new start. Usually, that means setting new goals for oneself, big and small. These goals are noted to be "new years resolutions" yet, as a caregiver, sometimes the priorities shift and goals are often circulated around their loved one's needs.
Often, caregivers tend to put themselves last. However, it is important to note that putting others' stress on oneself is a harmful habit. With that being said, to get the most out of the year ahead, it is now time to meet these goals and make self-care a priority, to give oneself the care they deserve.
Here are 5 New Year's Resolutions for Caregivers
1. Prioritize YOUR Own Physical and Mental Health
In order to take care of others, it's essential to take care of your own health first. Often, caregivers become so involved in their loved one's life that they often put their own health on the line. Nonetheless, it's important to note that if one is experiencing constant stress, then they are actually at greater risk for serious illnesses including diabetes, heart disease and even cancer.
With the help of medical professionals, make sure you can set those goals for yourself and pick out a priority for your well-being, whether that be fitness or finding a therapist who can help cope with stress. The sooner you take care of your own health needs, the better you'll feel and the more prepared you'll be to care for your loved one.
2. Get More Sleep!
Sleep is vital and makes a significant impact on overall health. However, for many caregivers, this becomes a difficult task to get the recommended 7-8 hours a night as one would have many responsibilities to tackle first.
Though challenging, it is not impossible. If the caregiver starts small by setting bedtime at least 15 mins earlier each night, they soon would be able to reach that goal of 7 hours and their overall health and happiness would improve.
3. Schedule More Time for Yourself
Before you take care of your family members, dedicate some time to relax and treat yourself. Now, with all the responsibilities on a caregivers to-do list, it seems like a rare occasion in which this can happen. However, it is important to note that if you take care of yourself, your own mental and physical health will improve, as well as your ability to take care of those you love.
4. Spend More Quality Time with your Loved One
Sometimes, those taking care of their families get carried away with liabilities and are withdrawing themselves from the main responsibility- spending genuine time with the ones they are taking care of.
Instead of having time take away these moments with mundane tasks, make it an opportunity to create fond memories with the person.
One start is to plan a fun activity together, at least once a week, so that your relationship may grow and that your loved one will truly feel appreciated. Some examples include looking at photo albums, story sharing, visiting museums, baking, arts and crafts, and more! The important thing is to do something you both love so that this will not feel like a job, but rather, quality time well spent.
5. Plan for Your Loved One's Future Care
Though it's difficult to think about it, there will soon come a time when you will no longer be able to take care of those in your life due to your own obstacles. With that in mind, it's highly recommended to plan ahead when it comes to your elderly.
That's why we, at All Heart Homecare, are here to help, to give you the opportunity to relax and put your loved ones in professional hands. With our highly trained staff, you will be comforted with the fact that you are placing those you love in reliable and, most importantly, compassionate care. By planning ahead and speaking with a specialist on our team, you will be able to give the best gift for your loved one, the gift of comfort, joy and independence.
To reach your goals and make this year the best one yet, give All Heart Homecare a try (888) 388-8989.