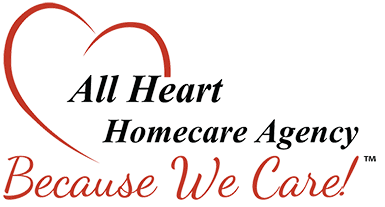 On March 22, New York Governor Andrew Cuomo has issued an Order requiring that all non‐essential workers across the state must stay at home. Nevertheless, the Governor has designated All Heart Home Care Agency and companies working in the health care and home care industries as essential businesses. This means that All Heart Homecare employees have a special responsibility to maintain their normal work schedule during this State of Emergency. For Home Health Care Aides this means the following:
Your work is needed, as many people depend on it
Since Governor Cuomo has designated All Heart Homecare employees as those giving essential support to the health and safety of the public, it is important that home health aides keep providing home care assistance for the clients in a safe and effective manner.
Your health is your priority
As per the Department of Health, home care employees must self‐monitor for fever by taking their temperature twice a day, remain alert for respiratory symptoms and notify the agency if there's any changes in health condition. You should wear a mask in the presence of vulnerable people. All Heart Homecare HHA, PCA, PA, RN must follow this requirement.
Travel restrictions do not apply to essential workers
This means you can still travel to and from work during the Order. All Heart Homecare Agency have sent an Essential Worker Notice to all its caregivers. Please, have the Essential Worker Notice always with you (either printed or in your phone) when you are traveling to and from work. Also, make sure you always have your All Heart Homecare Agency ID with you. You will be showing the Essential Worker Notice and your ID to any Law Enforcement Officer, Public Health Officer, or other regulators, if you need to prove your authorization to travel.
To ensure safety to our employees all our offices will be open by appointments only. If you have any questions, you can contact your coordinator by calling 718-627-0300.