5 QUALITIES OF PROFESSIONAL AND PERSONAL CAREGIVERS AND NURSES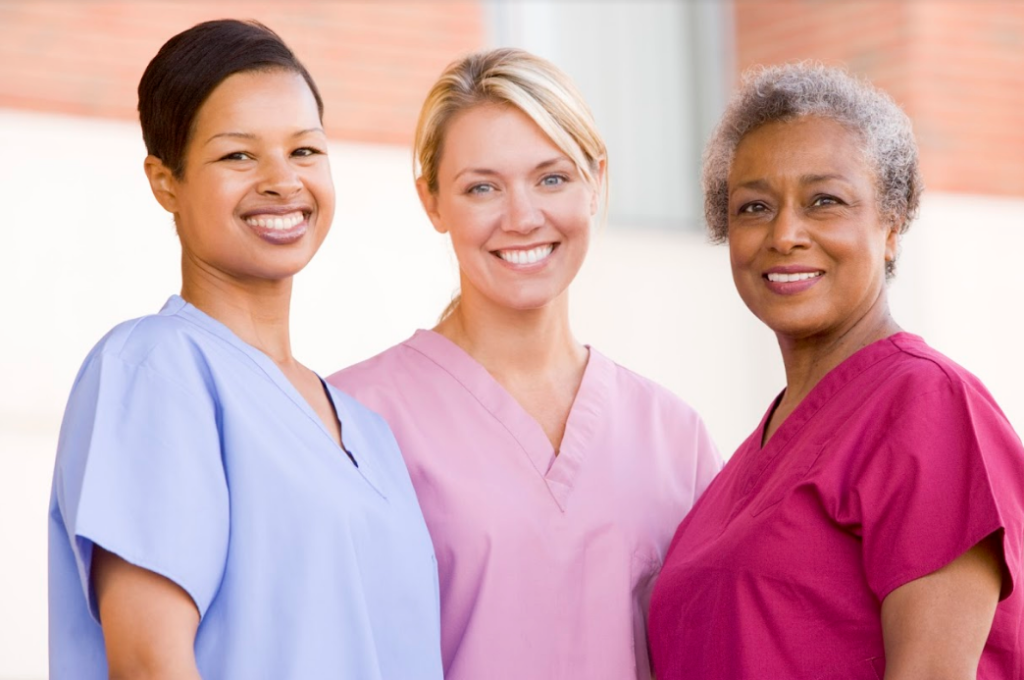 When we are looking for someone to take care of our loved ones, or if we are the caregiver ourselves, we must know the qualities of a good caregiver in order to provide the most comfortable and reliable experience and set ourselves a proper standard.
The qualities of a good caregiver help distinguish the appropriate and quality service that one should receive as a patient. Additionally, the professional and personal qualities of a nurse also reassure that the patient is in good hands, making them confident they receive the best service
People with health issues who choose to live at home require the selection of home health aides that are not only reliable, but also qualified and experienced. Think about it this way, if you are having someone come into your home, take care of you and make you feel comfortable, wouldn't the first step be building the trust between the two of you for a solid relationship? Trust is built through experiences and the skills that the caregivers acquire and show those they are caretaking. These qualities are essential and sustain a good reputation for both the caregiver and the home health care service.
Since the aide will be in the home working with the patient on an up-close and personal basis, their personality traits and how they interact are primary concerns.
When you think of the personal and professional qualities of a nurse, they often overline those qualities and traits of a caregiver. So, when you are considering working as a healthcare worker, consider these areas as top priorities when looking to match your own character to the qualities of a good caregiver or nurse:
5 Qualities of a Good Healthcare Worker:
Genuine Caring Attitude – Without this, a home health aide or nurse cannot do their job effectively. Caring about the people they're assigned to help requires a genuine feeling of helping and positive actions to complete whatever tasks are necessary.
Good Listener and Communicator – Being a good listener is important as many homebound patients need to be heard, not ignored. Communication allows for both parties to work together coherently and makes the process significantly easier when both perspectives are heard. Communication skills also require that the aide be able to explain things in a clear manner.
Compassionate and Emotionally Stable – Patience and compassion goes a long way in comforting people who may be scared. This is an essential quality of a good caregiver and an ideal trait for a nurse. A home health aide and nurse must be able to relate and empathize with others. Being caring and compassionate means emotions will be involved and the aide must know how and when to stay in control and command of a situation. The patient counts on this.
Adaptability – Being adaptable in ever-changing situations is like a rollercoaster ride. Situations during the day can change from one hour to the next requiring the aide to adjust and keep things moving in a positive and forward motion.
Quick Thinkers – Aides and Nurses must exert superior judgment skills and have the ability to make decisions in a split second. Being mentally fit in order to handle stress and strain is mandatory. Being a quick thinker puts you in the right direction for properly taking care of your loved one. With the patients, you need to be able to act accordingly and in a timely manner in order for them to be safe in whatever situation they are in.
With these traits in place, a home health aide is equipped to handle the daily routines and activities required for the job. Such qualities truly allow a patient to feel comfortable and independent within their own home, thus, if implemented, time and time again, they will feel grateful for the dedication you put into your work.

To help ensure customer satisfaction, only qualified and compassionate employees who care about patients work for Brooklyn Home Health Care. Each employee has undergone extensive background and reference checks. Each home health aide and home companion works under the supervision of a registered nurse to ensure that every patient receives the appropriate care.