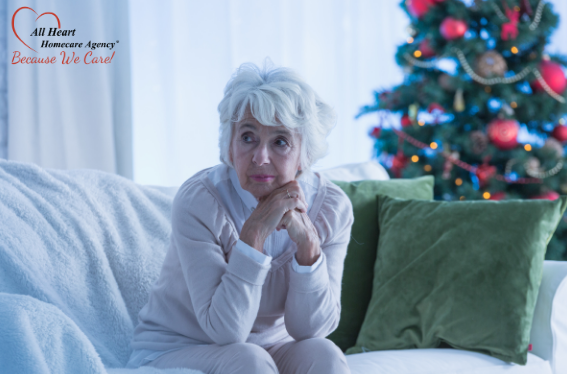 It's no secret that older people are more prone to depression during the holidays. Sometimes this happens due to health conditions or financial problems. Moreover, many elderly people are still isolated because of Covid-19. It also has a negative impact on older people.
Therefore, it is vital to try to cheer up loved ones and improve their mental state during the holidays. Today, we will be sharing practical advice on how to lift the spirit of your elderly loved ones, taking into account social distancing rules to keep everyone around you safe.
Decreasing the Risk
Nowadays, family gatherings carry significant risks for older people. However, nothing prevents you from seeing the whole family using a video-conferencing app. Meanwhile, if you decide to get together in a close family circle, then be sure to take into account the norms of social distancing on the way home. This also includes washing hands and using protective masks.
These simple and useful recommendations can significantly reduce the risk of contracting the virus and allow you to enjoy simple home joys with your family.
Enjoying the Christmas Lights
If your seniors still drives, then advise them to tour around the area and enjoy the bright Christmas lights. You can also make a video about how you and your children decorate the house and share it with your loved ones using instant messengers or social networks.
Even a simple family photo that you take with your smartphone can cheer up seniors and give them a feeling of warmth and care. It would be useful to send a good old postcard for your senior loved one. Sign it by hand and add some warm wishes from all the family members. To make it unique and personalized, send a postcard by mail to congratulate your senior loved one in an old-fashioned way.
Discover new places together
If you want to take your elderly loved ones out in a park or a shopping center, be extremely careful. Large crowds are one of the main reasons for the spread of Covid-19.
To avoid unreasonable risks, offer your senior loved one to try the Window Swap application instead. It will be a great way to refresh the environment for an older person who has been isolated in a home due to the pandemic.
The app allows people to watch the lovely views from the window in different parts of the world and listen to picturesque cities' sounds. The app is excellent for changing a person's mental and emotional environment or encouraging a senior to learn new things about the world. The point is to reduce the emotional stress on your senior loved ones and mentally transfer them to unique places that can give many pleasant sensations.
Whichever tips you choose, keep in mind that it should help your senior family members ease the burden of loneliness and provide them with your warmth and care. More importantly, remember to support loved ones not only during the Christmas and New Year holidays but throughout the year.
For more tips on how to stay safe this holiday season, contact All Heart Homecare Agency for the best advice on how to properly care for your loved one every day.