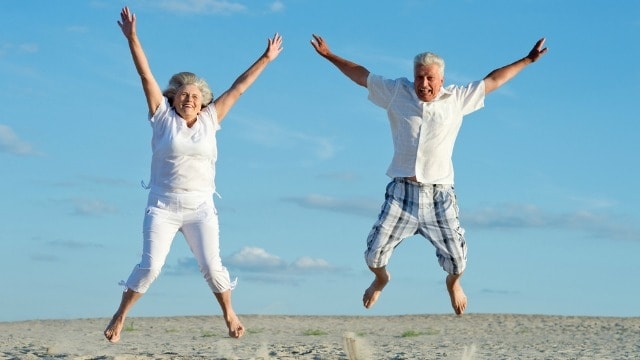 Aging is often seen as one of life's obstacles. Yet, on the contrary, it creates a fulfilled life.
It is often believed that one only has a exciting and intense life in his or her youth and, as one ages, they have to give up many pleasures. For some elderly people, life after retirement is associated with prison – the lack of an active lifestyle, the minimum amount of pleasure and slow extinction.
However, with the right approach and having a thorough aging care routine, there are many ways the elderly can live a rich and fulfilling life that brings joy and satisfaction. By doing so, one needs to inspect and adjust certain factors in their life to reach their highest potential. With a focus on nutrition, skin care, emotional stability, daily routine and more, one can easily attain a successful aging care.
We are What We Eat
One of the most important factors for a fulfilled life and a decrease in health problems is a proper nutrition system. Obviously, with age, the metabolism, hormonal changes of some components slow down. Improper diet can lead to the development of diseases such as diabetes, hypertension, etc. It is extremely important to monitor the proper nutrition, which must contain the necessary amount of proteins, fats, carbohydrates, and amino acids.
Calorie control. Due to a slower metabolism and reduced physical activity, caloric intake for elderly people should be reduced. The optimal amount of calories per day is 2300 kcal for men and 1975 kcal for women. It is desirable to reduce the consumption of sugar, as well as fatty foods.
Instead of proteins from meat, it is better to give preference to milk and vegetable proteins, which also contain phosphatides, sitosterol and vitamin E. Also, it is better to exclude smoked and fatty foods from the diet and increase the consumption of vegetables and fruits. To stimulate the gastrointestinal tract, it is recommended to eat dried apricots, carrots and dairy product. Moreover, these products provide the best anti-aging skin care remedies .
Vitamins. Vitamins are an extremely important factor for an excellent well-being. Components of vitamin B6, E, F, folic acid and antioxidants slow down the aging process and inhibit the development of sclerosis. Vitamins B, E, C B-carotene also have a positive effect on blood pressure and normalize the work of the circulatory system. Most of the ingredients are found in oranges, gooseberries, grapefruit, blueberries, lemon and rosehip.
Diet. It's extremely important that nutrition should be regular, with no long intervals between each meal. The best option is 4 meals a day. In this case, the food ration is distributed as follows:
First breakfast – 25% of calories;
The second breakfast – 15%;
Lunch – 35%;
Dinner – 25%.
It is recommended that food should easily chewed and smooth for digestion. A healthy diet is one of the main factors to a great well-being in old age.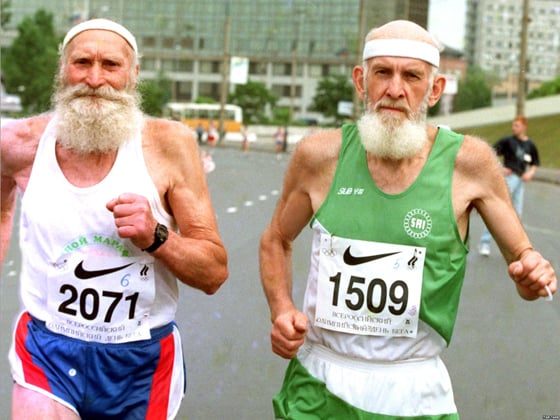 Staying cheerful and active
Of course, along with age comes the decrease in physical activity. Though inevitable, it is very important not to stray away from the active lifestyle completely. Doctors have proven that physical inactivity greatly depletes the body, contributes to aging and the development of many diseases such as heart disease, osteoporosis, limb arthritis and more.
It is recommended to start every day with a small warm-up consisting of aerobic exercises. Breathing exercises, waving your arms, rotating your hips and working out joints are great for aging life care. Even 15 minutes a day can significantly improve overall health, get rid of salts in the joints and improve mood.
Intensity and physical activity are calculated individually, depending on the state of human health. The optimal rate is 30 minutes a day and at least 150 minutes a week. The doctors often say: "Walking – instead of medicine". Simple walks in the fresh air or in the gym will help develop immunity, as well as contribute to the prevention of hypertension, dystonia, heart attack, diseases of the gastrointestinal tract and cardiovascular system.
The correct daily regime is the way to great health
The right schedule of the day guarantees the absence of stress and cardinal shocks for the body. An abrupt change in the eating or sleeping schedule can negatively affect even a young body and, for the elderly. it is especially dangerous. Below is a table with the optimal schedule of the day, allowing the elderly people to feel more comfortable and guarantee successful aging care.
| | |
| --- | --- |
| Time | Type of activity |
| 8-9 AM | Physical exercise, hygiene, breakfast |
| 9-10 AM | Personal affairs, health surveillance |
| 10-12 AM | Walk in the fresh air |
| 12-1.30 PM | Lunch |
| 1.30-3 PM | Daytime sleep |
| 3-4.30 PM | Personal time, logic games, communication |
| 4.30-5 PM | Dinner |
| 5-7 PM | Private time, dinner at 7PM |
| 7-9 PM | Mental activity, leisure, communication |
| 9-10 PM | Evening treatments, skin care, sleep |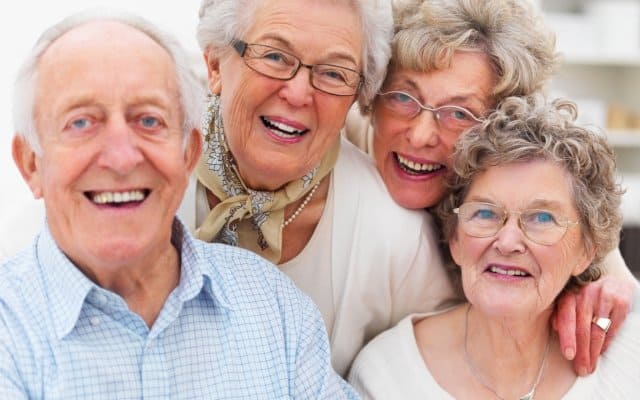 To be alive means to feel
Of course, the daily routine, physical activity and proper nutrition can improve the well-being and condition of the body. But the emotional background and internal balance are very important too. According to medical research, the life expectancy of elderly people who live alone is significantly less than elderly who are raising their grandchildren, communicating with children, etc.
Simple communication and attention from loved ones and relatives is an extremely beneficial effect on the well-being and mood. Therefore, it is advisable to devote at least some time to the elderly people every day, to be interested in their affairs and have a conversation with them. Scientists recommend the following guidelines as the golden rules for such conversations:
Start a conversation first, to arrange the interlocutor, to gain his or her trust and sympathy
Speak in short sentences. It helps to make it easier to understand what has been said and to focus attention of elderly
Be calm and do not argue if the elderly people are irritable or nervous;
Change the topic, if the interlocutor loses the thread of the conversation, makes absurd or delusional statements
Show empathy and attention for interlocutor's problems and his or her life situations;
To maintain mental abilities, you can play logical and educational games with the elderly: bingo, checkers, chess, etc.
Thanks to these recommendations, the most effective aging care is ensured, and the life of the elderly remains pleasant from the health and emotional well-being perspective.