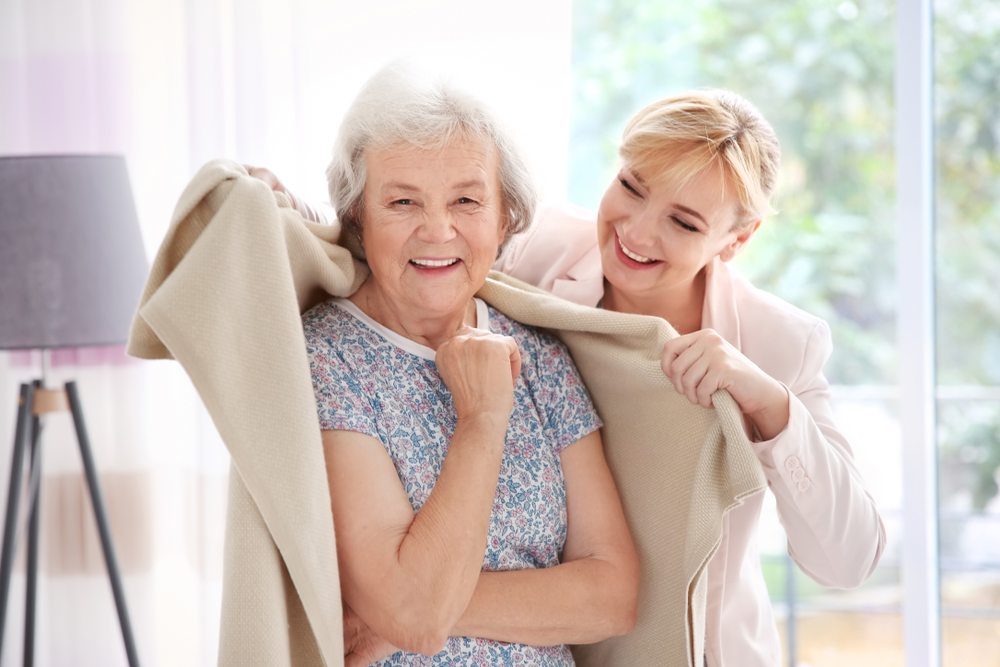 Care for the elderly, disabled and chronically ill is an important component for maintaining health and recovery. However, the close one and relatives do not always have an opportunity to be around. There are special workers who provide assistance in household chores for this purpose. To make your family member feel as comfortable as possible, make a responsible approach in choosing the right specialist. In this article, we will tell you who are personal care aides, what are their duties and what they are for.
Personal care aide is a trained specialist who helps other people do their daily business. They work at home, in hospitals, nursing homes or kindergartens.
This profession should not be confused with a nurse, but there are circumstances require to have a medical education. Otherwise, these are two separate specializations and include different responsibilities and tasks.
What does a personal care aide do?
The workplace of a personal care aide can be different. These are people who help to take care of those who cannot cope with it by themselves. Responsibilities may include cooking, using the toilet, bathing, dressing, and more.
Generally, such employees provide services to the elderly, people with disabilities, and chronically ill.
Service options may be several. Assistants can work with one client individually or with several as well. There are also cases when during the day a worker visits a few houses, caring for the wards.
Job responsibilities can vary greatly depending on the person's character. For example, taking care of the elderly may include going to the grocery store, cooking and socializing and assisting with working in institutions.
Some responsibilities:
Walk with customers, play games, socialize, make menus and cook, provide assistance in eating.
Help with hygiene – bathe, brush teeth. With such an employee there will be no problems with movement because he will take care of it. He will help to stand up from a wheelchair, bring it to the house. Often assistants wash dishes and do various chores.
All organizational issues lay on the employees if the client needs such help. They will make a list of meetings and prepare everything for the reception. They help to manage finances, pay bills, purchase things if necessary.
One of the key responsibilities is communication.
Despite the fact that the specialist provides medical care, he can inform the health worker about the problems with the patient's health.
Mostly, personal care aides work at the patient's home. Employment can be full-time or take half a day. It depends on customer needs.
Why are the caregivers needed?
A care assistant is an important profession that makes people's lives easier and happier. They provide assistance that loved ones can not do. A common case is hiring these workers for people after the illness. Specialists change bandages, monitor the correct medication intake. In this case, the care assistant is subordinate to the nurse, reporting changes in the patient's health status.
According to statistics, in most cases, they have a high school diploma. This is enough for some positions. However, when it comes to hiring an aide in a highly specialized agency, official training is required. There are even states where additional certification is required to prove the competency.
Where do personal care aides work?
Work covers the most diverse areas of activity. Therefore, the place is not limited to nursing homes. Workers help everyone who needs it – hospitals, private homes, facilities for children, etc. There are considerations that demonstrate such data. The biggest part of employees is located in large cities. It is believed to be one of the fastest-growing US markets with 49% growth potential over 10 years.
How to become a personal care aide?
Practice shows that special education basically is not required. There is a number of states where it is compulsory to receive an education at a college or school.
It may be preferable that the assistant had been trained in cardiopulmonary resuscitation and could provide first aid. We want to see decency, empathy, a good interlocutor with excellent physical training.
Conclusions
On the way to recovery and for a happy old age, competent care is required, which involves observing daily rituals and a positive attitude. This is what personal care aides are good at. They will find the right approach to the ward, study its particular qualities and make the care as comfortable as possible.
In order to make the process of establishing communications more effective, tell the employee about preferences, habits, features. Also, he should be familiar with the history of diseases. This will allow responding appropriately regarding emergency situations. A brief interview with relatives and the patient will provide an opportunity to understand each other better and faster.